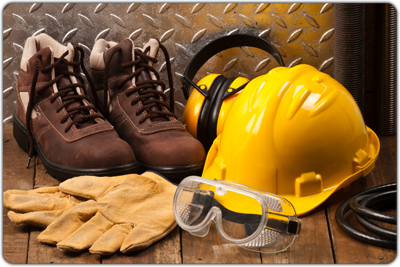 To answer the question: What is Hasawa? HASAWA 1974 or Health And Safety At Work Act 1974 was enacted in England to protect employees or workers health and safety at workplace. It aims to minimize the risk involved at a workplace and looks after the welfare of the people working. It clearly lays down guidelines and duties for employers, contractors, managers, people in control at work, employees and general persons. The European union laws of workplace health and safety also takes into account the HASAWA 1974 act.
Hasawa Summary:- A simple and downright definition for Health and safety at work act can be summarized as below. This summary gives you a straight forward meaning in simple terms. It is advised that  you keep reading if you need more detailed and specific information.
Broadly stating the health and safety for an organisation can be summarized as:
An organisation conducting proper risk assessment of its workplace for its employees and others involved. Taking steps to identify and list out practical measures to control identified risks and steps to follow in dangerous situations. Keeping the workplace safe by continuing to update these practical measures.
Risk assessment can be divided into 3 categories:
Organisational: This mainly involves assessing the risk as an organisational level due to the nature of the business. Organisational level changes effecting workers, behavioural safety, culture of the workplace, communications and leadership etc.
Workers: At the workers level risk assessment involves informing, training and supervising your work force. It is not just a legal duty for you but an important factor for the development of your business that your workers are properly instructed and informed and skilled about the work they are involved in.
Workplace: Except domestic places, a workplace can be any place that you utilize to undertake your work. There are two aspects that should be addressed with workplace assessment. First a proper environment that is safe and healthy for your workers and second taking care of the basic needs of your workers like, toilets, proper ventilation, washing needs, etc.
Duties and Responsibilities of an Employee :
There are certain duties and responsibilities of all the employees at workplace.
First to care about your own health and safety and then making sure that your actions do not pose a risk to other employees or visiting guests.
To continue to work and deliver your duties as agreed by your employer or concerned person and co-operate with them.
To take proper training that is being provided and making sure that you understand the work process and company's health and safety policies.
You are not supposed to act irresponsibly with the things provided by your employer placing own-self and others safety at risk intentionally or with misuse.
Do not hide information from the employer about your health like injuries, illness, medications, recent changes in your health that might have an impact on the work you do.
When you work with machinery take special care with your clothing, jewelry that you wear, if you have long hair properly tuck them or wear headscarf.