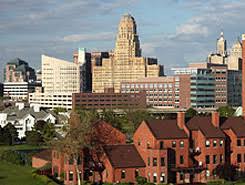 With only few days apart there were 3 accidents that were reported with 4 deaths. The quick timing between these events is of concern.
On June 25 two men died at XPO logistics  when slabs of Corian fell on them. On Tuesday, a worker for YRC Freight died at a farm in Eden when scaffolding fell on him. A contractor for Spectrum died on Wednesday when he came in contact with a primary electric line in Yorkshire.
OSHA has put in place many laws and clauses to avoid such mishaps. Law requires employers to provide a safe workplace and environment. Employers are required to identify and list out hazards at the workplace. Training needs to be given to employees along with safety equipment.
Apart from the duties of the employer, a lot of employees are not aware of their rights. According to OSHA the employee can ask for test results that were conducted to their employers. They can also request for information about the hazardous metarial, chemicals, etc at the workplace. Above all if the employee feels that there is a risk involved at the workplace they can always ask OSHA to conduct an inspection.