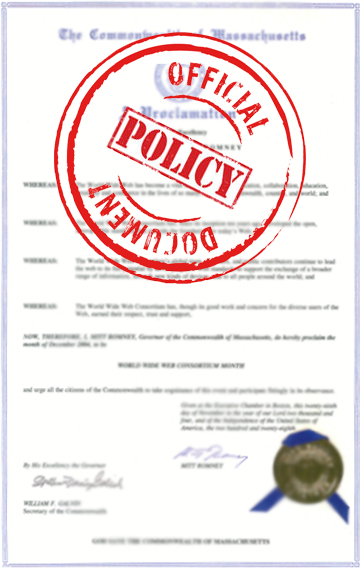 A workplace health and safety policy statement is basically a document issued by the organization showing its commitment towards health and safety at workplace. It gives an overview of the safety operations in place to meet those commitments and the people responsible for implementing the policy. The document may differ between companies and industries. A workplace safety policy template for a manufacturing company may be different to a policy statement for a construction company. But all the policies mostly comprises of:
The commitment the organization shows (it's vision) towards workplace and individual health and safety.
How it plans to implement this policy. Who is responsible to act? Categorized responsibility of managers, workers etc.
Who should be contacted when needed for complaints / suggestions / feedback etc.
A workplace health and safety policy statement acts as the basis for a company's safety programs. The policy is put into practice by implementing different safety procedures, regular staff training and operational safety programs that all the people involved need to follow.
The policy might need to be updated as the company grows and there are changes in its functioning or based on new laws by the governments. New clauses and points may be added and old ones might be updated in the policy. It is always recommended to regularly revisit/check the workplace policy and make any necessary corrections.